Euthanasia
Peaceful euthanasia services provided in the comfort and privacy of your own home.
About Humane Euthanasia
If you have determined that the time has come to say farewell to your friend and family member, Doorstep Vet will be there to help make it as stress-free and peaceful as it possibly can be.  We will take care of everything for you so all you need to have ready are tissues and love (and some favorite treats if your pet is still eating).  The process is very simple and virtually painless for your pet.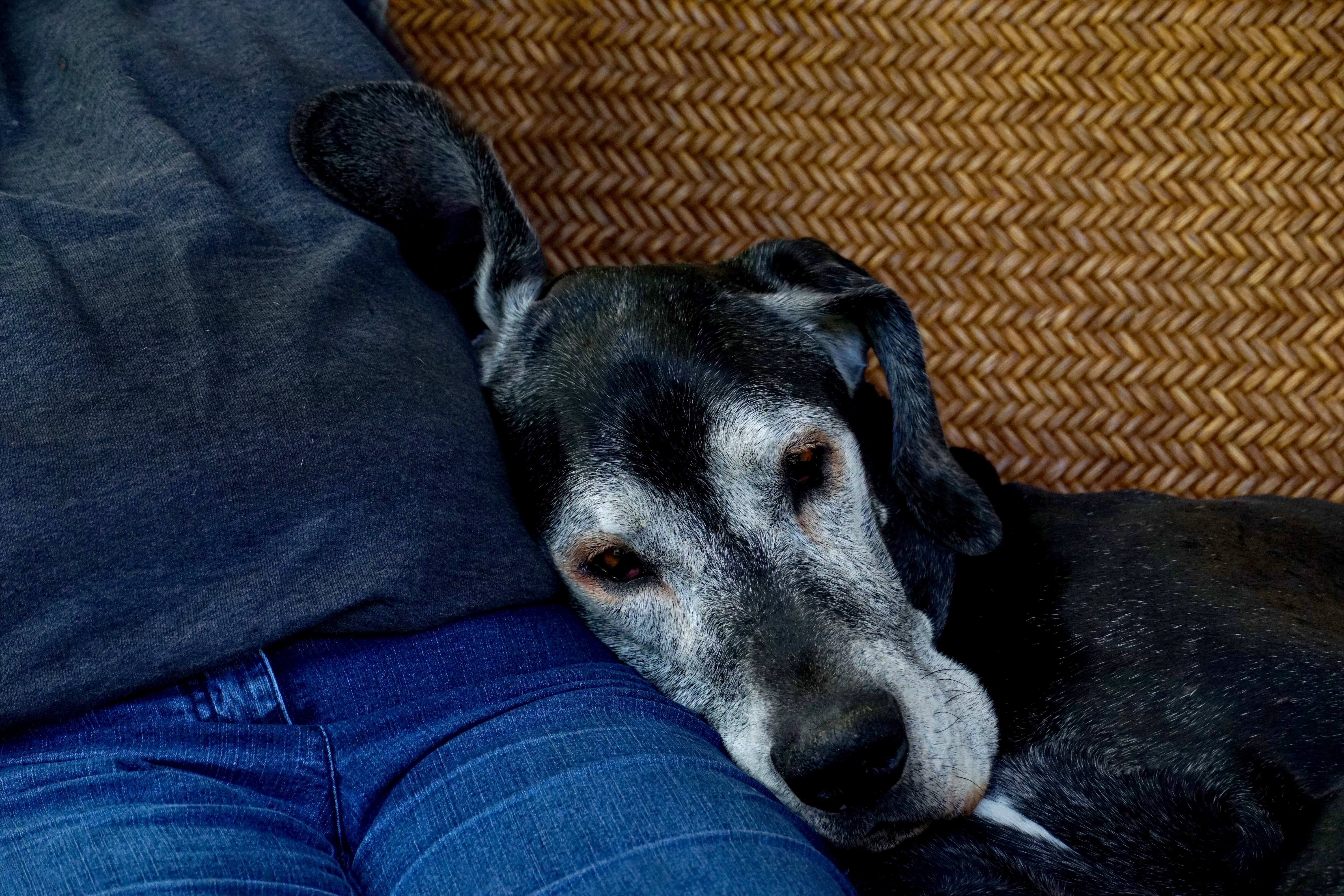 Your veterinarian will go over the whole process with you verbally and make sure all of your questions are answered before beginning.  Once your family is as ready as can be, your vet will administer a heavy sedative injection.  You are encouraged to hold, pet, feed, and generally love your pet during this time.  This injection is the only part that your pet will feel, and it is a mild pinch not dissimilar to getting a vaccine.  Your pet will fall asleep over the course of five to ten minutes.
Once your pet is resting comfortably, you will be invited to again take as much time as you need in saying goodbye.  The final injection is a type of anesthesia that is usually given in one of your pet's legs.  You may continue to hold, pet, or hug your pet during this time.  This last injection will allow your pet to pass peacefully within a few moments.

Aftercare
Your pet's remains will be treated with love and respect as we handle everything for you with the help of our partner crematorium.

Complimentary Quality of Life Consultation
Speak with a veterinarian who will help guide you through this difficult time.
Knowing the Right Time
Read about how to handle when no time is the right time and learn how to make this difficult decision a bit easier.
Quality of Life Scale
Use our Quality of Life Scale to interpret, measure, and track your pet's quality of life.
What to Expect
Learn what to expect during an in-home euthanasia visit.  Help yourself to eliminate your anxiety and focus on comforting your family and pet.